If you were anywhere near social media last week, you probably saw lots of people change their profile picture to this: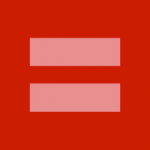 to show support for allowing same-sex couples to legally marry.
In response, the Manhattan Declaration's Facebook page posted this graphic with the note, "So, you want to talk about equality…"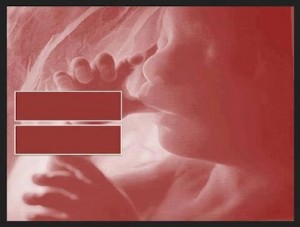 Now, some people shared the fetus graphic to express their support for both marriage equality and fetal humanity. That's great! But anyone using it or thinking of using it should be aware of who the Manhattan Declaration is, and why they were circulating this graphic.
The Manhattan Declaration opposes civil marriage for same-sex couples. When they wrote, "So, you want to talk about equality…" they weren't saying "let's be even more inclusive!" They were saying "stop being for that form of equality and be for this form of equality instead."
Unfortunately, that's how a lot of people used it. I heard from people who are themselves in same-sex relationships, or changed their profile pictures to support friends and family who are. These are people who have been harmed or seen loved ones harmed by the exclusion of same-sex couples from civil marriage. And for their expression of that pain and support, for their celebration of love, they got a fetus graphic flung at them by their opponents. One guess as to whether it made them more or less inclined to feel a sense of kinship with the child in the graphic.
As a practical matter, tying abortion opposition to same-sex marriage opposition alienates an increasingly large segment of the population, especially younger people. It's a loser. And as an ethical matter, responding to heartfelt stories of loving relationships and discriminatory policies with "Never mind you, what about my cause?" That's just mean.